Featured Trail
Munson Hills Off-Road Bike Trail
Gun Range Shortcut
Apalachicola National Forest
State Road 13, Sopchoppy, FL 32358
850-643-2282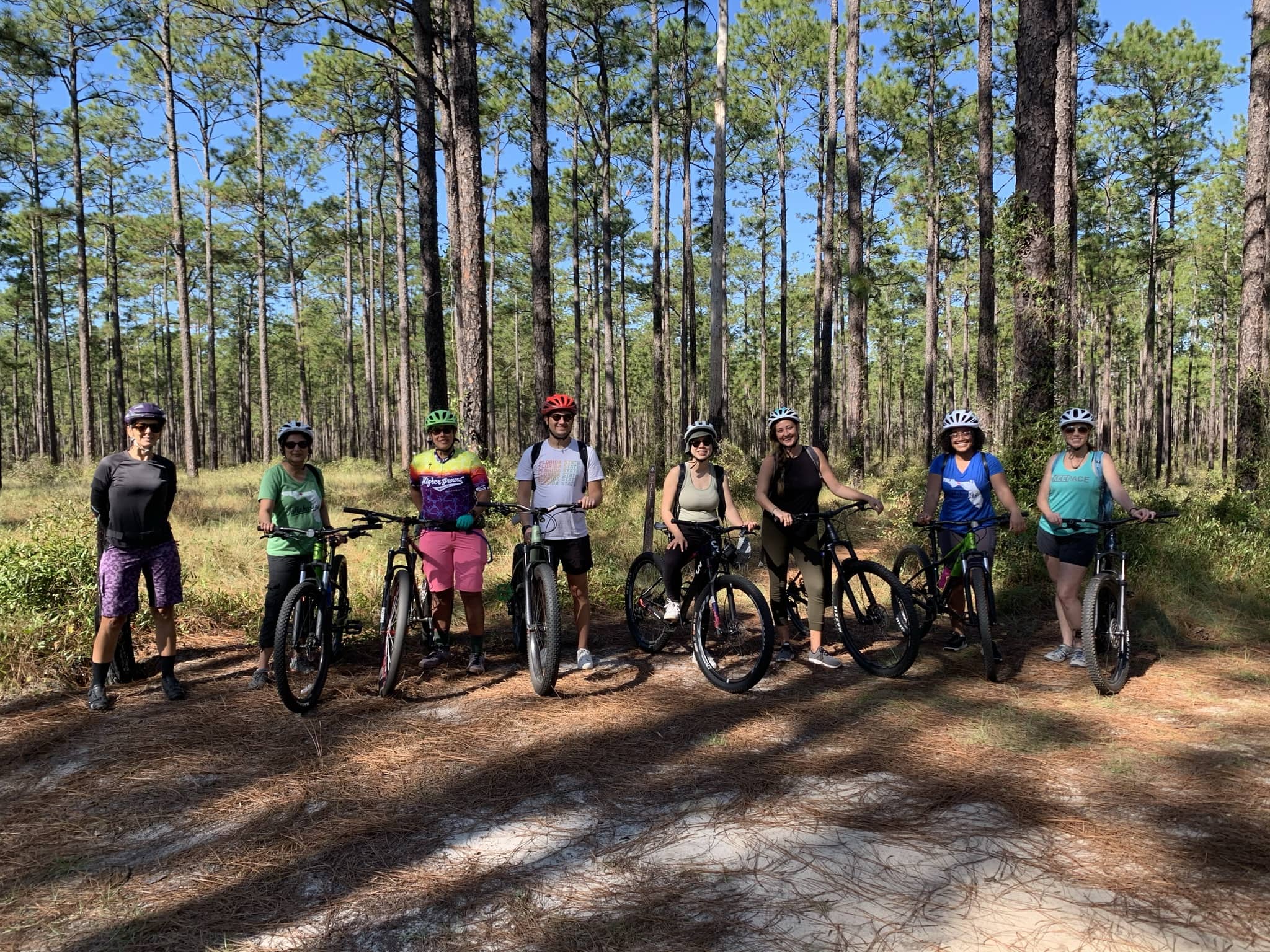 Located one mile south of the St. Mark's trailhead, the Munson Hills Off-Road Bike Trail can be easily accessed at the Paper Cup Trail crossing, directly off the main St. Mark's Trail. Located in the Apalachicola National Forest, this is a fairly non-technical trail that is a great option for beginning mountain bikers, but it still offers a scenic and challenging ride for experienced bikers. The trail was recently revamped with red clay, making the terrain an easy ride for cyclists of all skill levels. A bench and water fountain await at the trail's entrance. The trail then proceeds through an upland pine forest that is home to endangered wildlife including fox squirrels, red-cockaded woodpeckers, gopher tortoises, and coyote. After about 25 minutes on the trail, a fork gives riders the choice of tackling the shorter "Pine Top Short Course" or the full "Munson Hills Trail."
The Pine Top Short Course is a single track course marked by white slashes on the pine trees that runs approximately 2 miles, winding up and down past several small ponds and depressions before looping back to the main trail. The Munson Hills Trail, marked with blue slashes, is closer to 5 miles in total length and offers breathtaking scenery. In addition, there are 21 miles of connected trails crisscrossing each other within the Apalachicola National Forest, including the popular Twilight Trail.
Featured Uses: Mountain biking, equestrian riding, and trail running. Leashed dogs are permitted.
Park Access: Apalachicola National Forest
State road 13, Sopchoppy, FL 32358
(850) 643-2282
For more information on Apalachicola National Forest, click here.
Park Area Amenities: The entrance to the trail inside of Apalachicola National Forest features an interpretive site, picnic tables, restrooms, a bike washing station, drinking fountains, and parking.